20 YEARS 20 STORIES
The beginning of our history started in the 90's when the owner of a small screw factory decided to expand his business area to products focused on the automotive industry. Thus Pecol Automotive was born in 2001.
Being part of this path, we want to share with you some stories of these last 20 years. Follow in our YouTube channel the playlist "20 years 20 stories" of Pecol Automotive.
"Easter Time in PECOL Automotive!"
This year we decided to celebrate Easter in a different way! Easter almond bags were distributed to all Pecol Automotive employees with a Happy Easter message.
All sanitary care was taken so that each employee could receive this small gift safely. The satisfaction and well-being of our employees are fundamental to our success.
On March 8th we celebrated another International Women's Day at Pecol Automotive.
We thanked the work and dedication of our female employees that contribute to the diversity of our teams making them stronger.
The day was marked with the delivery of a small gift.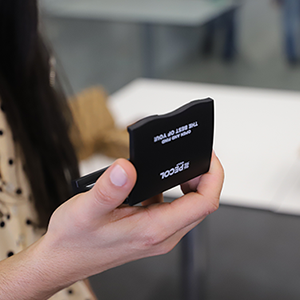 "Open and find the best of you!"
This was the motto for us to celebrate Women's Day at the Pecol Group.
There is no greater appreciation than personal appreciation.
May it always be like this and may we continue to write our history all together, with a group of FANTASTIC women!
The day included a snack with the participation of 160 employees and the distribution of a small gift.
The image of the company is its collaborators.
Our ideals are based on solid bases of teamwork, the concern with the welfare of our employees and the continuous training to improve our processes.
We want to provide a safe and healthy working environment and we take responsibility for developing the qualifications and skills of our employees through awareness-raising activities and internal training.
We promote a work environment that aims to create a positive attitude and well-being of our employees, through some initiatives that we develop throughout the year.
Customer satisfaction and respect for our employees are fundamental to our success.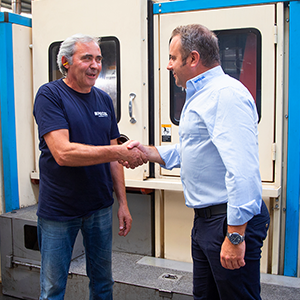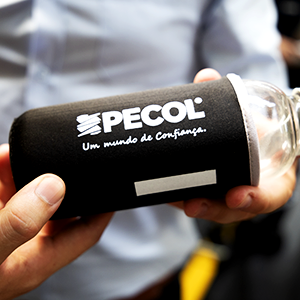 Improving health and contributing to the environment.
The health of our employees and the decrease of our ecological footprint were the reasons that led us to distribute the Pecol glass bottle.
Several water filtering stations have been placed in the production and office areas to allow the bottle to be filled during the day.
The glass bottle is easy to clean and to sterilize – important features for a more health-conscious world.
Reusable and environmentally friendly, it is easy to carry, so that our employees can always have it at hand.
FRUIT & GO – Eat well to live better!
New concept within the PECOL Group which aims to promote good eating habits through the regular intake of fruit!
The food options of each one of us not only affect our health, they also affect the environment and consequently the sustainability of the planet and future generations.
In order to promote good eating habits, fruit will be available in several places in the company for all employees to enjoy and improve their diet.