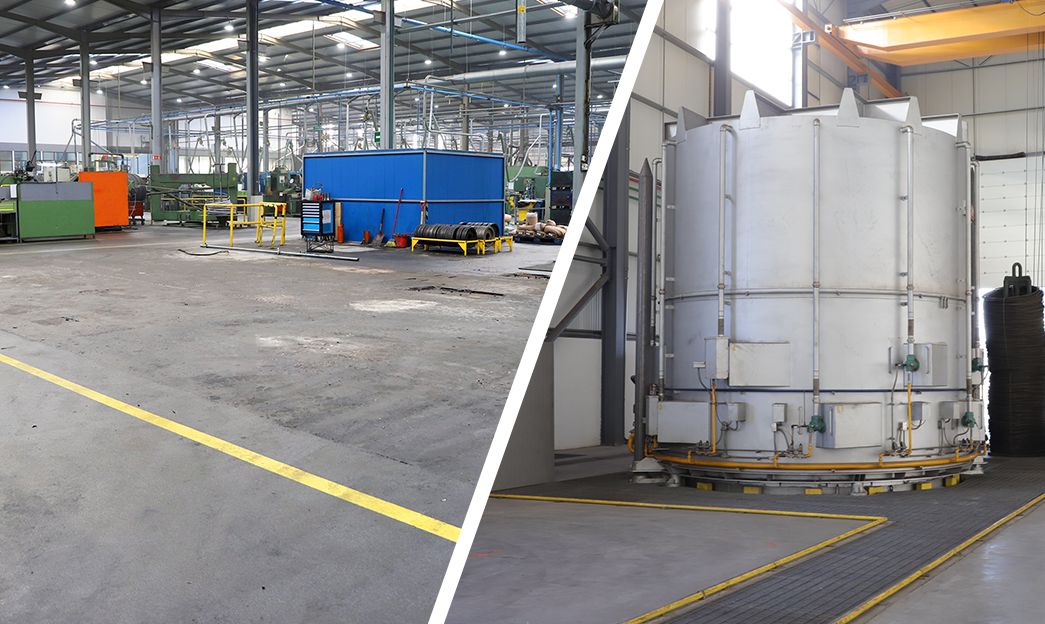 Production Capacity Increase with new machines and new annealing furnace.
The company will install 4 machines of 5 and 6 stations. These machines are equipped with a HPL (high pressure lever) system that allows a better definition in open die parts.
This investment represents an increase in our production capacity of + 150 million parts per year.
During 2021 the company will start preparing the ground and the necessary infrastructure for the installation of the new annealing furnace. The furnace will start working in 2022.
With this new investment the company will double the installed capacity, from 25 Tons of raw material annealed per day to 50 Tons.